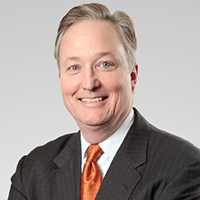 David McCaslin
Executive Vice President
Hersha Hospitality
Mr. McCaslin has 44 years of experience in the hospitality industry and is a Co-Founder of the original CapStar Hotel Company. CapStar completed a successful IPO (NYSE: CHO) and he was the Chief Operating Officer of CapStar and a member of its Board of Directors. CapStar merged with American General Hospitality. Mr. McCaslin became President of the operating company, MeriStar Hotels and Resorts, Inc. (NYSE: MMH) and a member of its Board of Directors.
Mr. McCaslin then partnered with Gary Mendell and became one of the four members of the HEI General Partnership
Mr. McCaslin joined Northwood Investors as President of the newly formed subsidiary Northwood Hospitality. The conversion of the Radisson Boston to The Revere led to Fortune magazine naming it one of the top 9 best new business hotels in the world. The $140,000,000 million-dollar renovation of The New York Palace was completed on time and resulted in a sale to Lotte Hotels.
Mr. McCaslin then joined HHM as Executive Vice President. There he oversees acquisitions for the firm's private investments and heads up asset management of those assets including the renovation programs.
Mr. McCaslin graduated from the Foodservice and Lodging program at the University of Missouri-Columbia and was the first recipient of their distinguished alumni award.
5/6/2020 10:00 AM
Location: South Pacific Ballroom E