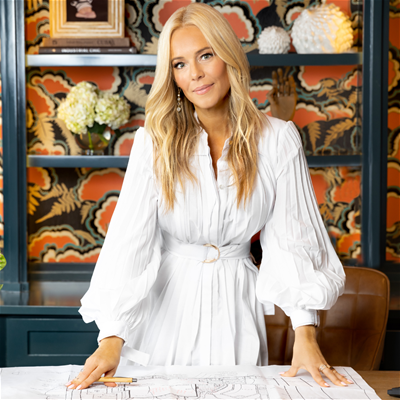 Kellie Sirna
Principal and Co-Founder
Studio 11 Design
Kellie Sirna, co-founder of Studio 11 Design, has spent over a decade molding her client- first design philosophy, a set of principles that is
reflective in each of the firm's projects. From concept to budget and design execution, Kellie focuses on keeping the client involved and informed, a philosophy that gives the firm and her service a boutique feel. Kellie and partner, Stacy Elliston created a boutique firm around a curated group of creative, diverse designers that all bring something different and unique to each space. Kellie got her first peek into the design world when she accepted a position as a buyer for interior art & accessories while finishing her second degree, adding a Bachelor of Fine Arts in Interior Design from the University of North Texas to her resume.
Upon graduation, Kellie spent months traveling in Europe, expanding her design sentiment and deepening her love for eclectic design and architecture, constantly seeking the unexpected through the vast array of cultures. After returning to the states, Kellie accepted a position at a large hospitality firm, where she began to give life to the designs inspired by her world travels.
She has worked with such acclaimed brands as MVCI, Marriott, Hilton, Fairmont Hotels and Resorts and numerous historically significant properties and many boutique hotel and resort proprietors internationally. As co-principal of internationally acclaimed Studio 11 Design is where you will find Kellie building relationships, concepting designs with her team and creating something indigenous, unique and beautiful for each and every client.
5/6/2020 4:00 PM
Location: HD Social Hub