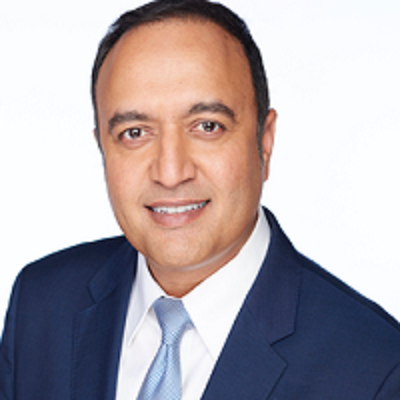 Vinay Patel
Treasurer & Founder
AAHOA & Fairbrook Hotels
Vinay Patel was born in Malawi, Africa. At the age of 8, he and his family migrated to the United States, where he assisted at the family motel doing everything from housekeeping to working the front desk. Upon graduating from Virginia Commonwealth University with a B.S. in Marketing and a B.A. in Business, Vinay continued the family business at a small 15-room motel in Richmond, VA.
Vinay has been a passionate champion for hoteliers in the nation's capital. His leadership in advocacy includes testifying before the U.S. House of Representatives on regulatory issues affecting franchisees, hosting roundtable meetings with public officials to illustrate the importance of the lodging industry on the American economy, and working with lawmakers on banking rules that affect small business owners.
Vinay believes in giving back to the hotel industry through service. In 1993, he became a member of AAHOA, the voice of America's hotel owners, and has served on its board since 2014. He was elected Secretary of the association in 2018. Vinay also serves on the Board of Directors for the Virginia Hospitality and Tourism Association and is the president of the Herndon Hospitality Association. Vinay previously served on the boards of directors of AHLA and the Loudoun (VA) Convention Visitors Bureau.
During his career, Vinay often has been recognized for his accomplishments. He has been honored with The Rising Pineapple Award by the Virginia Hospitality and Tourism Association, AAHOA's Future Hotelier of the Year Award, and the Presidential Award by Carlson for achieving the highest level of operational excellence.
5/6/2020 10:00 AM
Location: South Pacific Ballroom E